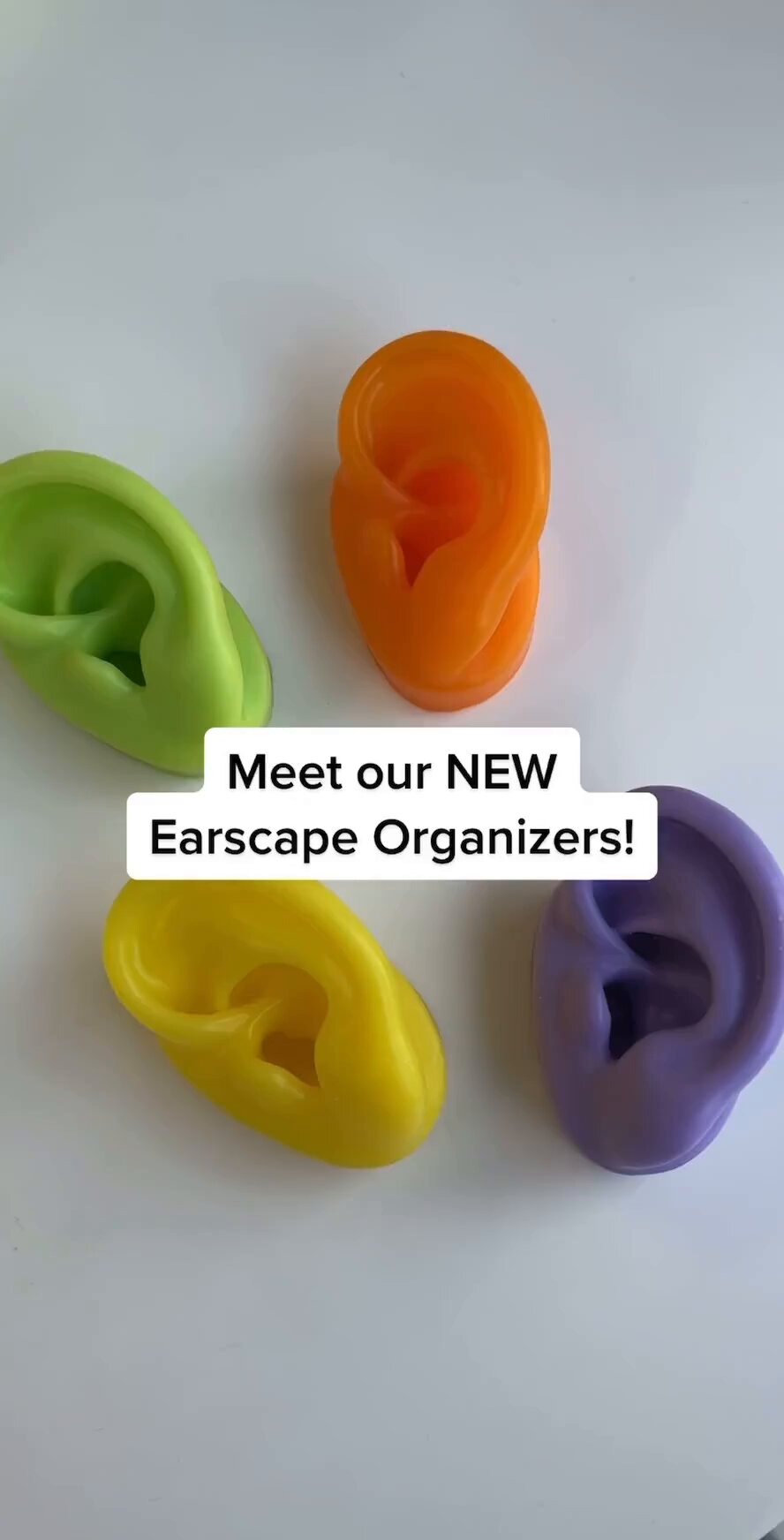 Earscape Organizer
$12

$12
Free Shipping $50+
Easy returns & exchanges
Description

Silicone Ear Organizer used to style and store your earrings!

Details & Materials

Materials: Medical Silicone Rubber

Dimensions: Base 53mm x 34mm, Ear 60mm x 40mm x 30mm

Disclaimer: Warning the color of this product may transfer to other objects. Avoid making contact with fabrics, wood, stone or any surface that may absorb color transfer. Earscape Ear only, earrings are sold separately.

Care

Wash with lukewarm water and a mild soap like a dishwashing detergent. You may use a non-abrasive sponge. Air dry on a clean surface or on a microfiber cloth. Store in a cool dry place away from direct sunlight. *Do not use a scouring pad or plastic scrubber. Abrasive cleaners and tools will damage the surface.
Free with every order
Pouch, stickers, and a Studs scratch-off!