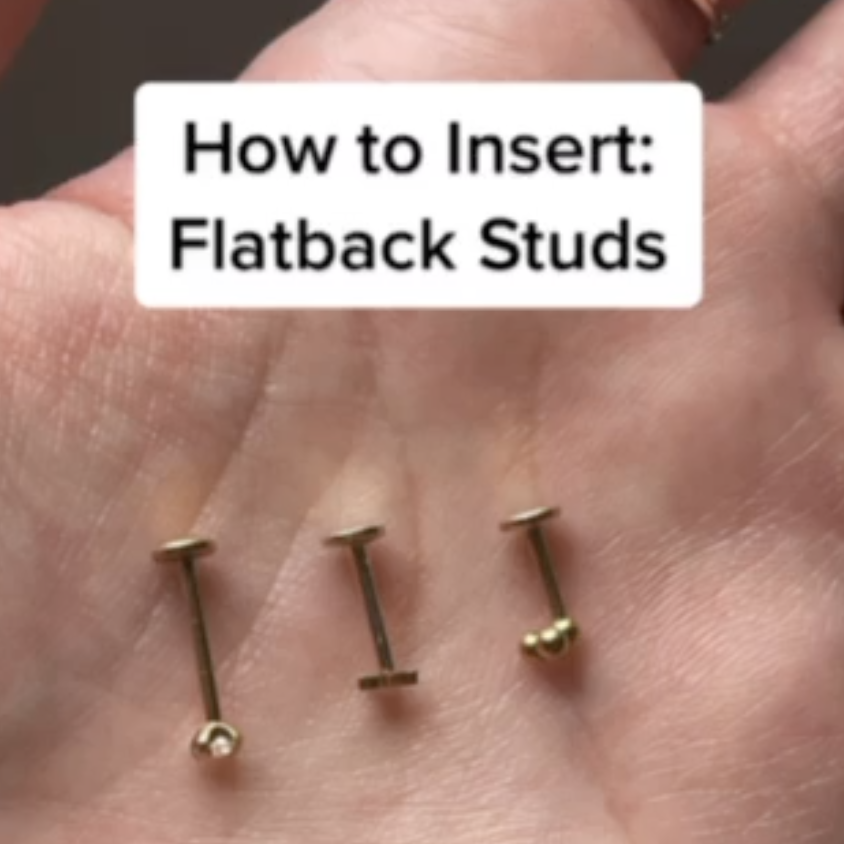 Titanium Trinity Opal Flatback Stud
Original Price:

Current Price:

$52

$52

SINGLE

|

$104

PAIR
Durable for everyday wear
Safe for sensitive ears
Free shipping $50+
Description

Meet our new assortment of flatback stud earrings! Flatback studs lay flat against the back of your ear (unlike butterfly back posts that can poke!) which may be more comfortable for certain piercings. All of our flatback tops come with 8mm labrets. We have pre-bent the posts—this secures the top & labret together when inserted.

*FOR HEALED PIERCINGS*

Details & Materials

Materials: Titanium

Closure: 8mm Labret with 16 Gauge, Threadless Flatback

Care

To keep your Studs from tarnishing we recommend avoiding water and removing your Studs before you shower, swim or sweat. To clean your earrings use a dry, soft, clean cloth. For a deep clean use water and a soap without harsh chemicals and dry immediately with a clean soft cloth. Always store your earrings in a cool, dry place.
Free with every order
Pouch, stickers, and a Studs scratch-off!