What is a STUDS SNAKEBITE® Piercing?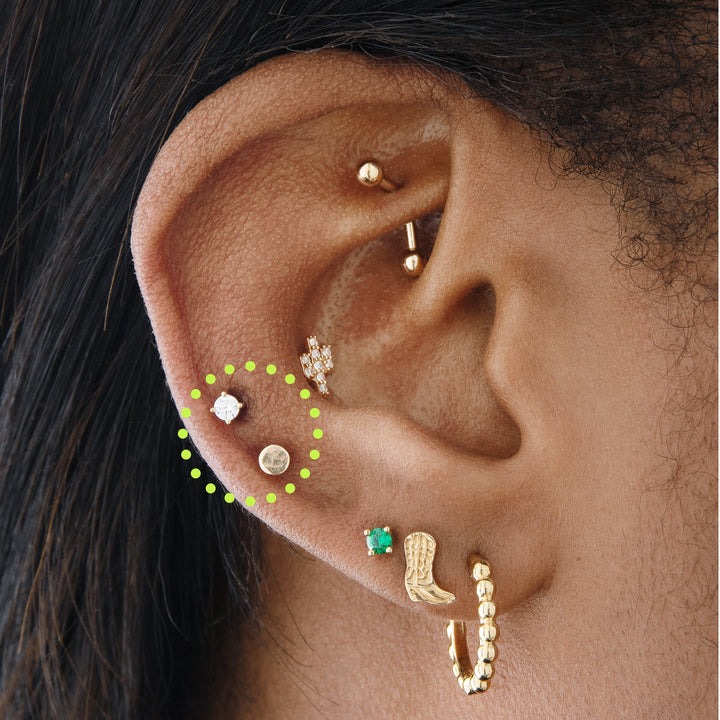 Meet: our signature Studs Snakebite® Piercing. Predicted to be one of the next big ear piercing trends in 2022 according to Glamour and Bustle, the Studs Snakebite® Piercing is two piercings stacked close together on your ear to punctuate and draw major attention to your Earscape®! 
While most commonly pierced along the midi-helix, these piercings can be placed around different areas of your ear, depending on your personal ear anatomy and your style. Plus, get extra personal with your Studs Snakebite® with our wide assortment of super cute piercing jewelry. Choose two of the same style or mix and match—the choice is yours!
Icons like model Kaia Gerber and singer-songwriter Rosalia have added Studs Snakebite® piercings to their 'scapes—add this must-have piercing to your own 'scape next!
Kaia Gerber's midi-helix Studs Snakebite® pierced at Studs Nolita
Popular Studs Snakebite® placements:
Midi-Helix

Forward Helix

Conch

Helix

Flat Helix

Upper Lobe
Ready for a Hole New You®? Head
here
to book your next piercing appointment at Studs and add these piercings to your own Earscape® next!