What is Earscaping®?
EARSCAPE® [ir-skāp] noun, verb: The art and science of personalized ear piercings and earring stacking, resulting in a form of unique self-expression.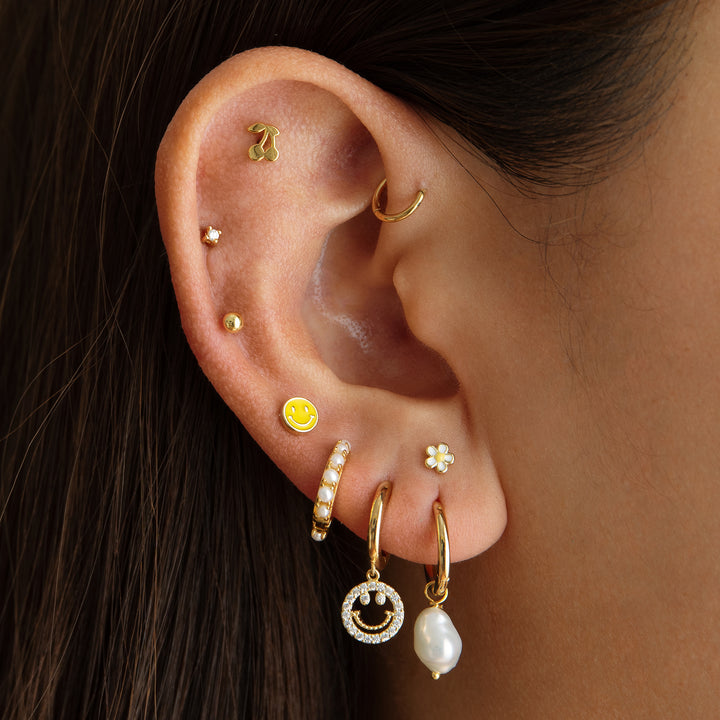 At Studs we coined the term Earscape® to describe the journey of customizing your ear piercings and earrings to your ear and style. We believe pierced ears are the key to unlocking self-expression. To reinvention. To discovering a Hole New You®. Whether you want a fresh piercing or simply some new ear bling, we're a team of Earscape® artists and we're h(ear) for you!
At Studs, we help you upgrade your Earscape® with safe, professional ear piercing services using needles (never guns!) and implant-grade piercing jewelry. At your appointment, our piercers will work with you and advise on what piercings and jewelry will work best with your specific anatomy.
As for your fully healed piercings? Shop from our assortment of fashion earrings, with over 250 styles to choose from and sold in singles (and pairs). These are perfect for mixing and matching styles according to your personal vibe!
Not sure where to start? Shop Earscape Sets for perfectly curated sets to give you that perfectly styled stack. Buy and save up to $40 with Earscape Sets!
Ready for a Hole New You®? Head here to book your next piercing appointment at Studs (no appointments needed for just shopping). Don't live near a Studs Studio? You can shop our full assortment of fashion styles here!